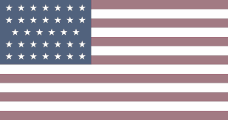 <! --- end of main body section with narratives--->

We have 4 individuals who were on the Maryland Campaign in the AotW database for this unit:
Co.
Rank
Name
Casualty?
Details

*

B
Pvt
Thompson, Thomas Allen
MWIA 09/15
I
Pvt
Davison, Jackson
KIA 09/15
I
Pvt
Snowhill, John
KIA 09/15
F&S
LCol
Hixon, Noah Harrison
POW 09/15
* If there's a symbol in the Details column ...



- We have a picture for this person


- We have details beyond name and rank
Click on their last name to see more

<! --- end of roster section --->