Following the Antietam Campaign with Maps
The map below shows the country surrounding the area involved in the Maryland Campaign of 1862. Some nearby locations are called out for reference and to help orient the events of September to the larger strategic picture.
We're preparing a sequence of detailed maps - one for each day of the Campaign from September 4th through 20th. These show more detail within the area of the box on the large area map here. Click on the boxed area to begin with the map for 4 September, or click on a date on the calendar to jump to that day. The available days' maps are also listed below this overview map.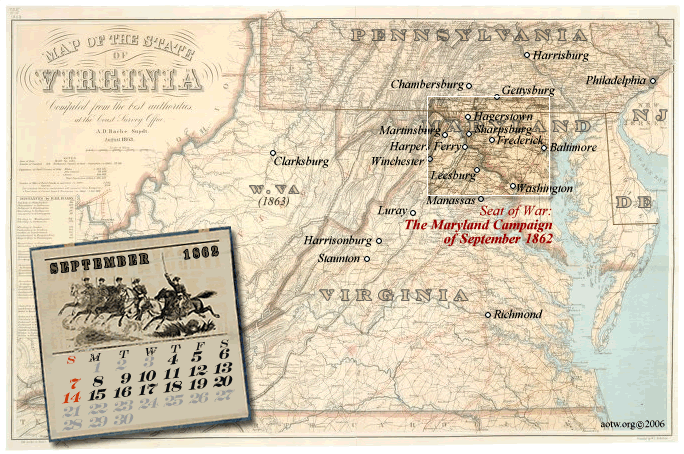 Antietam Campaign Maps available: